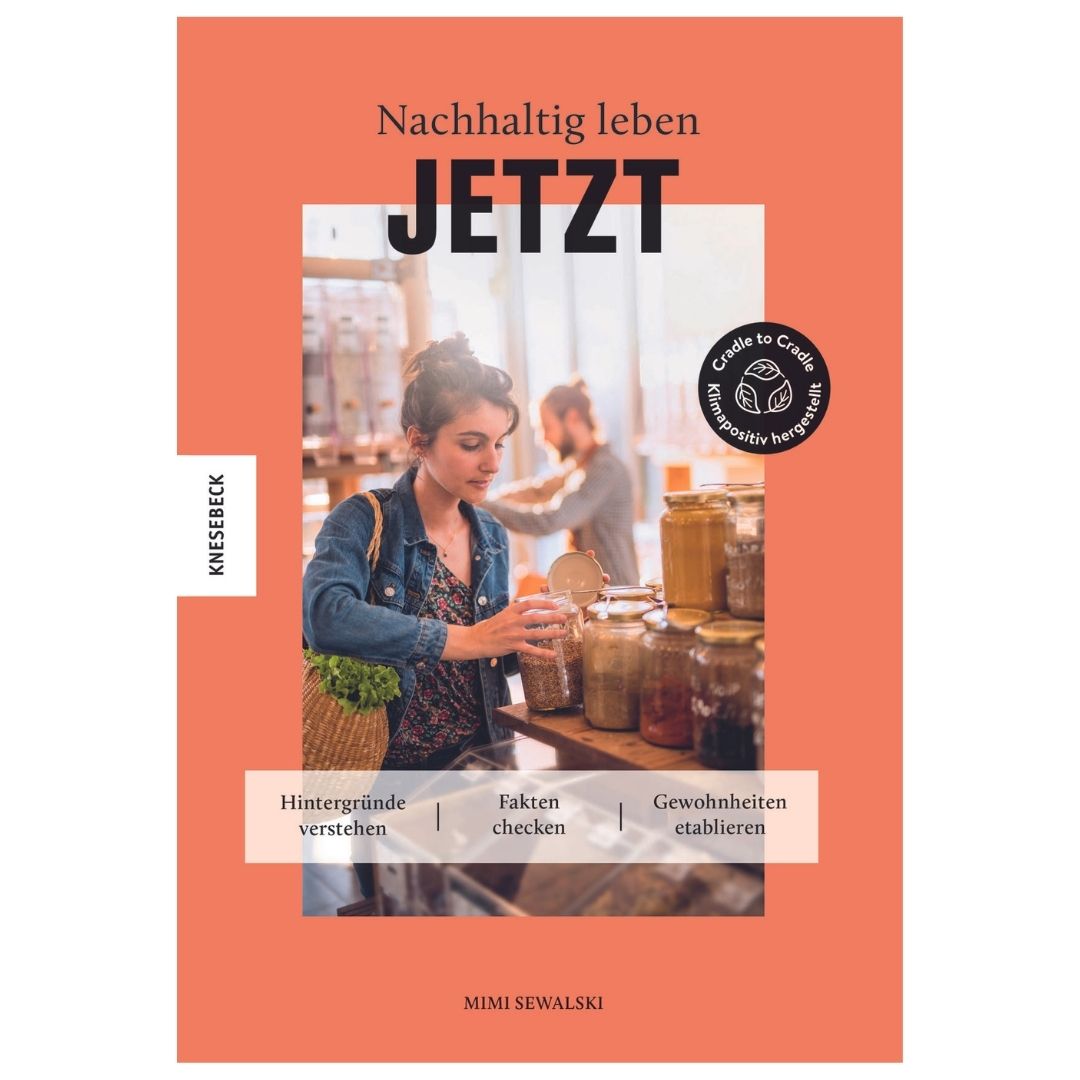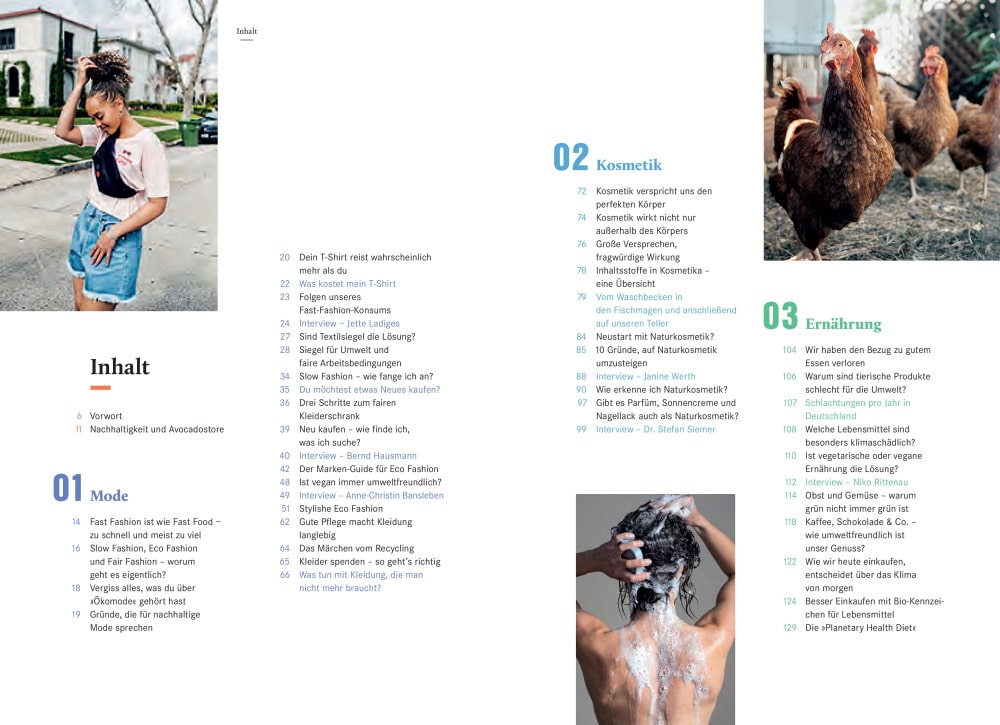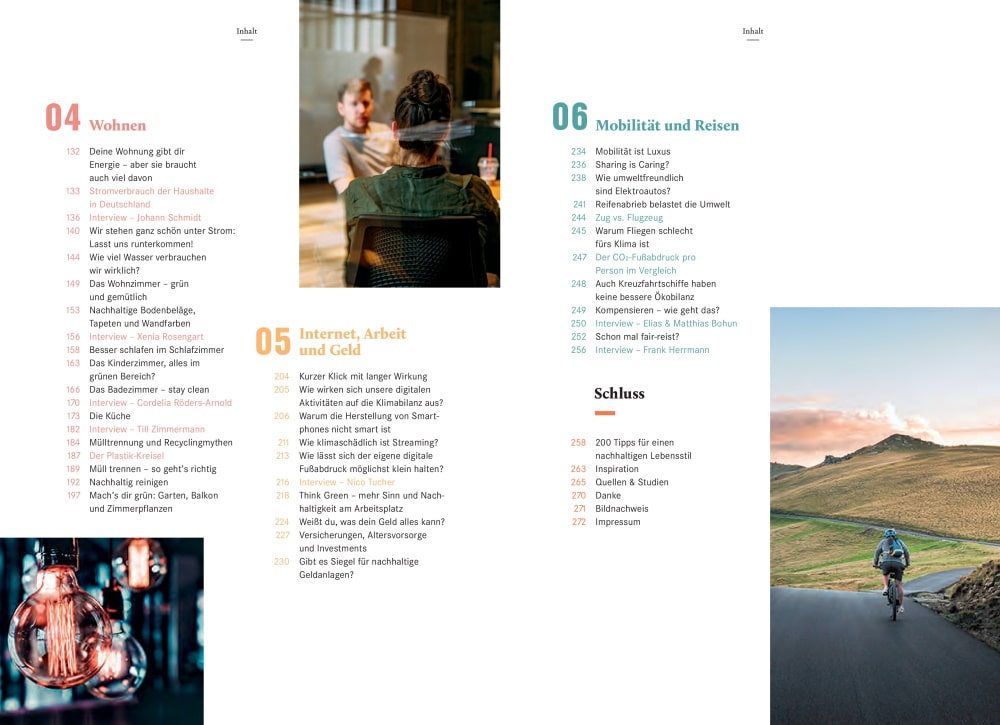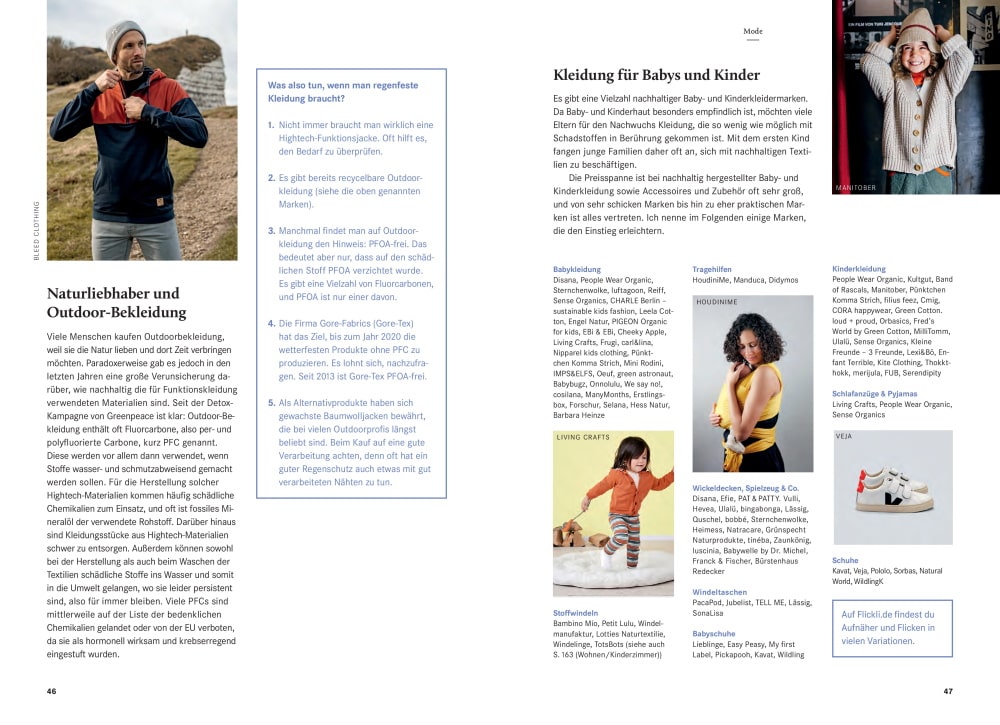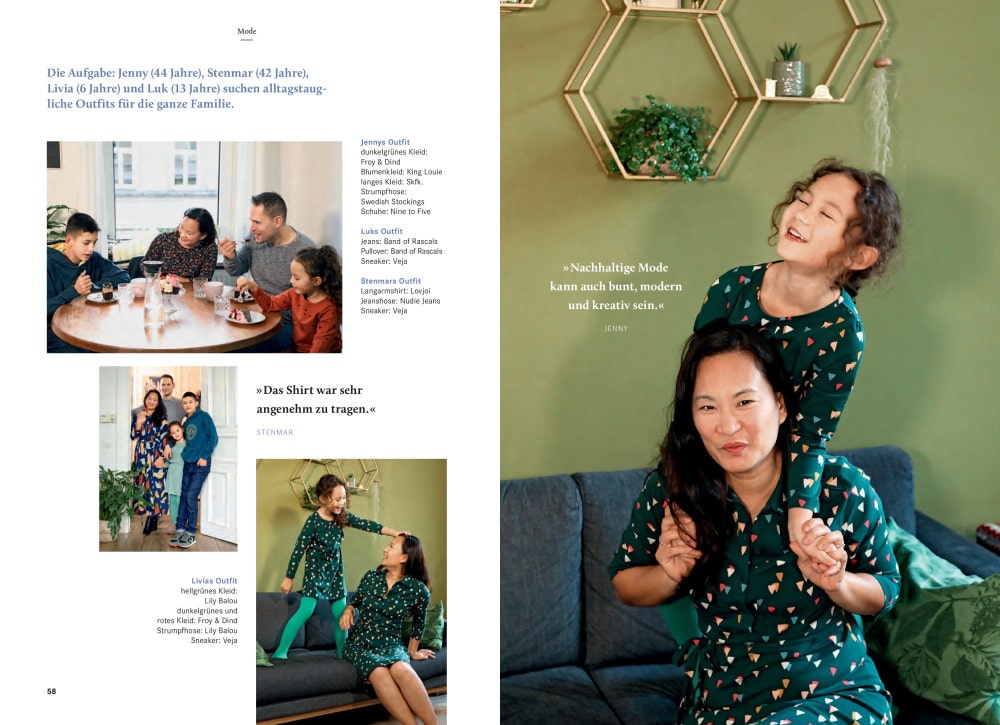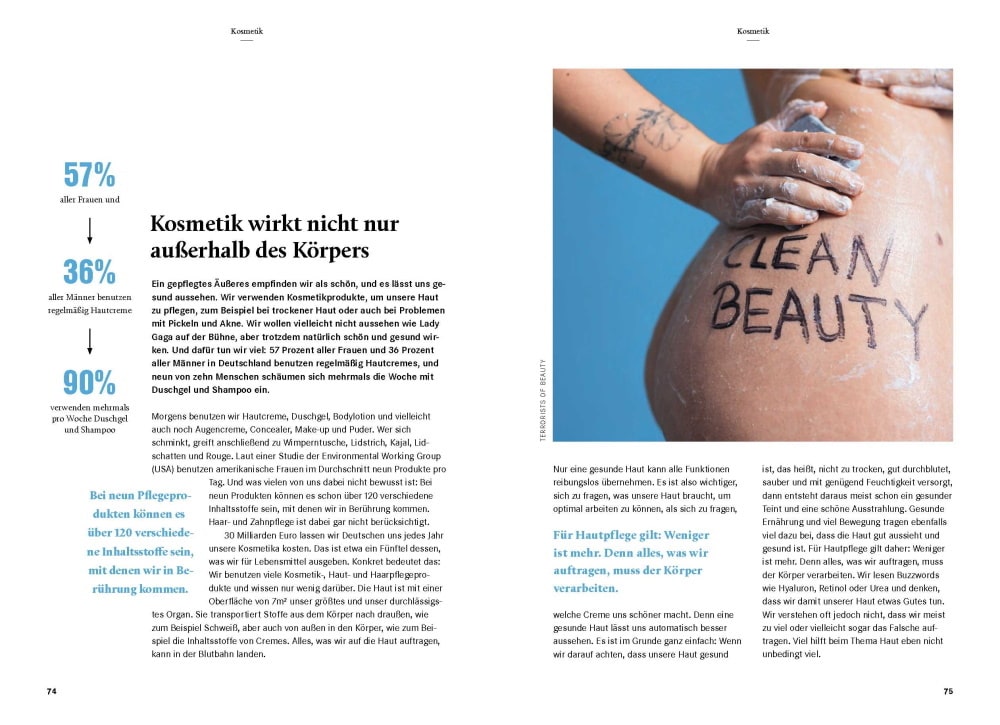 Book Sustainable Living NOW
inkl. MwSt. zzgl. Versandkosten
A comprehensive guide to sustainability
Figures, facts, background: the well-founded and in-depth sustainability guide
Sustainability is a term on everyone's lips. But how do you implement ecological behavior in everyday life? How do you manage to make your consumption habits more sustainable? How and where can you find information? And how do you actually notice that your own actions are really sustainable? Live sustainably now! gives a well-founded overview of the many possibilities of living in all areas from fashion, living, garden and the office to nutrition, travel and leisure activities. The experienced expert Mimi Sewalski puts together exciting background information, facts and figures and answers all questions on the subject of sustainability in depth. Complex relationships are explained in a comprehensible and understandable way and encourage rethinking and action.
Step by step to a more sustainable way of life
Did you know that every consumer in Germany buys 10 kilos of new clothing every year? Or that only 35 new wind turbines were installed in Germany in 2019? Mimi Sewalski investigates these and many other complex questions in Sustainable living now! . From zero waste and plastic avoidance to vegan nutrition, clean eating and fair fashion to green electricity, fair banking and investment as well as green companies - in this guide everything worth knowing about sustainability and climate protection is fundamentally illuminated. The sustainability guide is perfect for anyone who wants to delve deep into the subject and deal intensively with the topic of sustainability. The more you understand the background, the more you want to change something. In this way you can make aspects of your everyday life more sustainable step by step.
Live sustainably now! combines information and inspiration
In order to be able to better understand ecological action, informative graphics and illustrations illuminate all aspects fundamentally, common prejudices are clarified and coherent counter-arguments are presented. Common seals are explained and various materials are examined in detail. Each chapter is accompanied by tips that are easy to put into practice. A comprehensive service section contains green apps, the best blogs and useful addresses, as well as 200 tips on how to get started right away. Armed with all of this, this in-depth guide to sustainability provides inspiration and fun for a greener life.
16.0 x 23.2 cm, softcover with flaps, 272 pages with 180 color illustrations
ISBN 978-3-95728-408-2
Produkte aus dem Lädchen versenden wir in der Regel in 2-3
Werktagen. Solltest du unsere Kleidung dazu bestellt haben, versenden wir alle
Produkte zusammen, sobald die Kleidung gefertigt wurde.
---
Kostenloser Versand ab 150€
Über Uns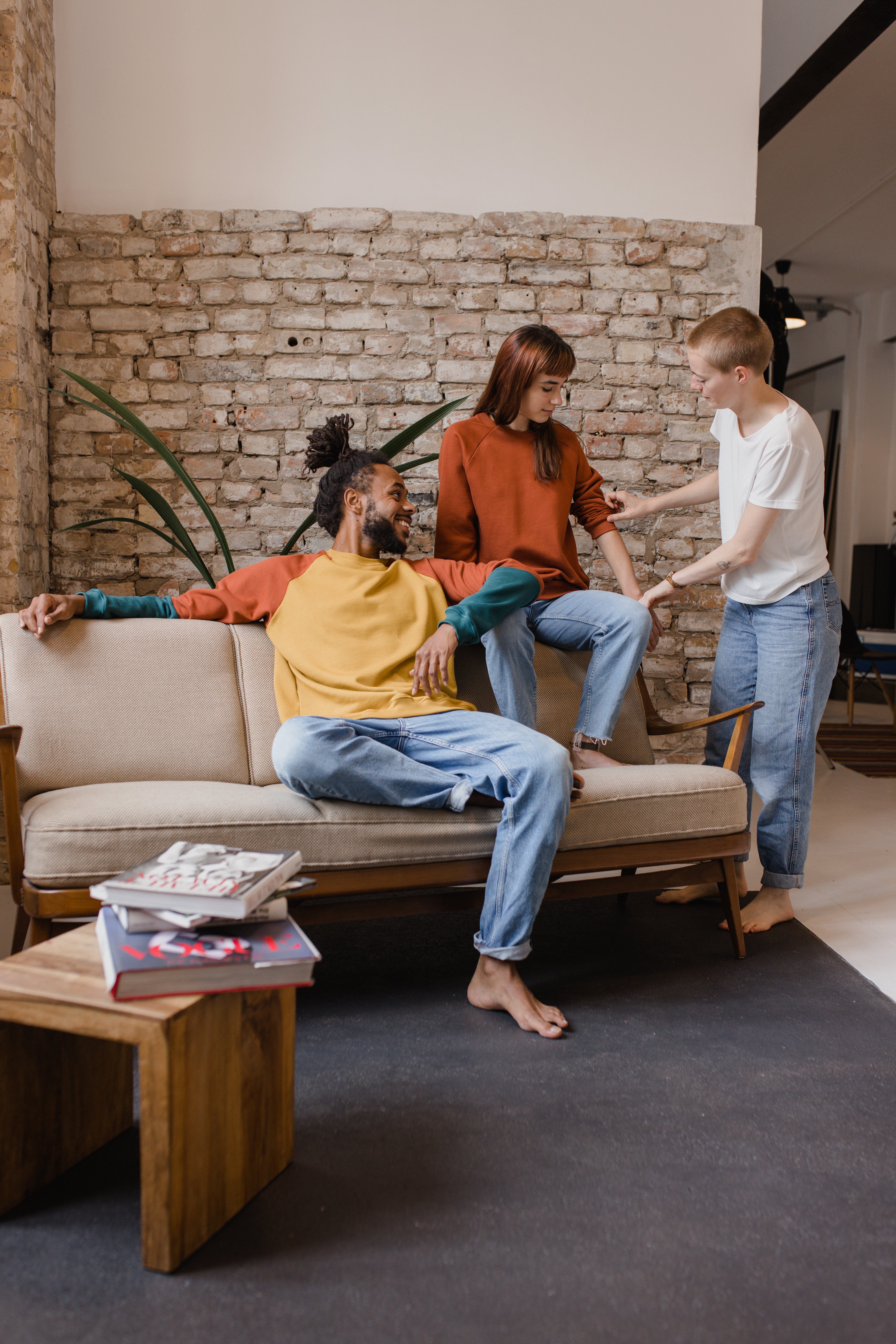 Erfahre mehr über unsere Arbeit!
FAQ
Wie pflege ich Baumwollkleidung richtig?
Wir empfehlen den Oktopulli auf links bei 30 Grad und maximal 800 Umdrehungen in der Maschine oder per Hand zu waschen. Er sollte nicht im Trockner getrocknet werden. Nach dem Trocknen kann der Pulli auf mittlerer Stufe gebügelt werden.
Woher kommen eure Stoffe?
Unsere Kidspullis: Unsere Kids-Pullover sind zum größten Teil aus Secondhand-, Rest- und Überschussware hergestellt. Wir möchten, so gut es geht das verwenden, was es bereits auf dieser Welt gibt. Dabei achten wir beim Einkauf der Stoffe natürlich auf Qualität.
Neu eingekaufte Stoffe: Die Stoffe, die wir neu dazukaufen, werden ausschließlich in Europa hergestellt, sind aus 100% Baumwolle (bio) und unterliegen dem höchsten ökologischen & sozialen Standard.
Wo stellt ihr eure Kleidung her?
Unsere Kleidung wird ausschließlich lokal in Berlin oder bei Kooperationswerkstätten in Deutschland gefertigt. Mit unserer Arbeit schaffen wir mehr Sichtbarkeit für das lokale Nähhandwerk und tragen dazu bei, das Handwerk zu erhalten. 
Kann ich meine Bestellung auch lokal abholen?
Klar! Unsere Werkstatt ist in Berlin Kreuzberg. Du kannst im Check Out später einfach die Option "lokale Abholung" wählen und sparst dir damit natürlich auch die Versandkosten.