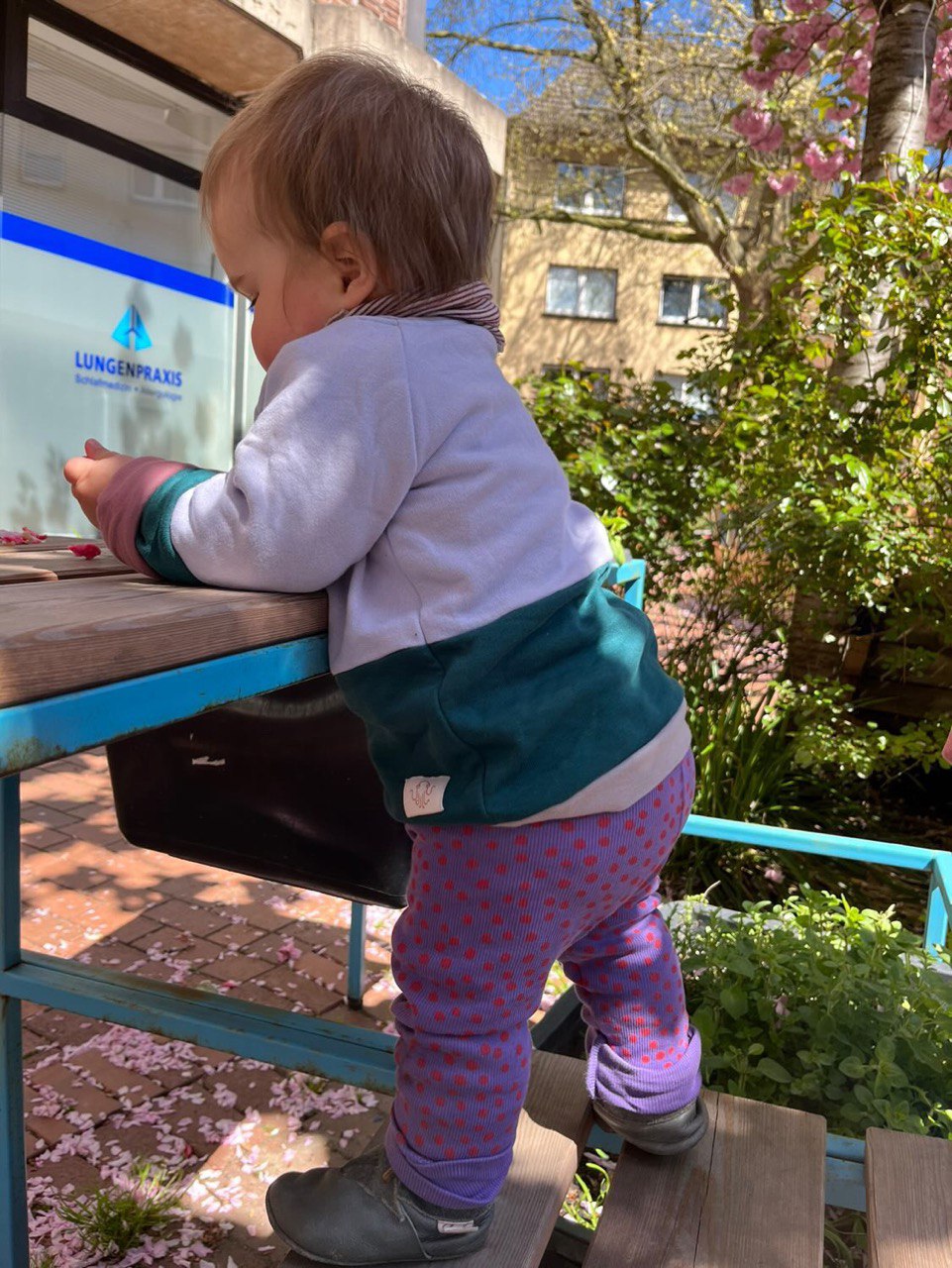 "

We also wanted to send you another photo of the baby being carried. :) We love the cozy jumpers! The baby is 11 months and is currently wearing size 80/86 clothes.

"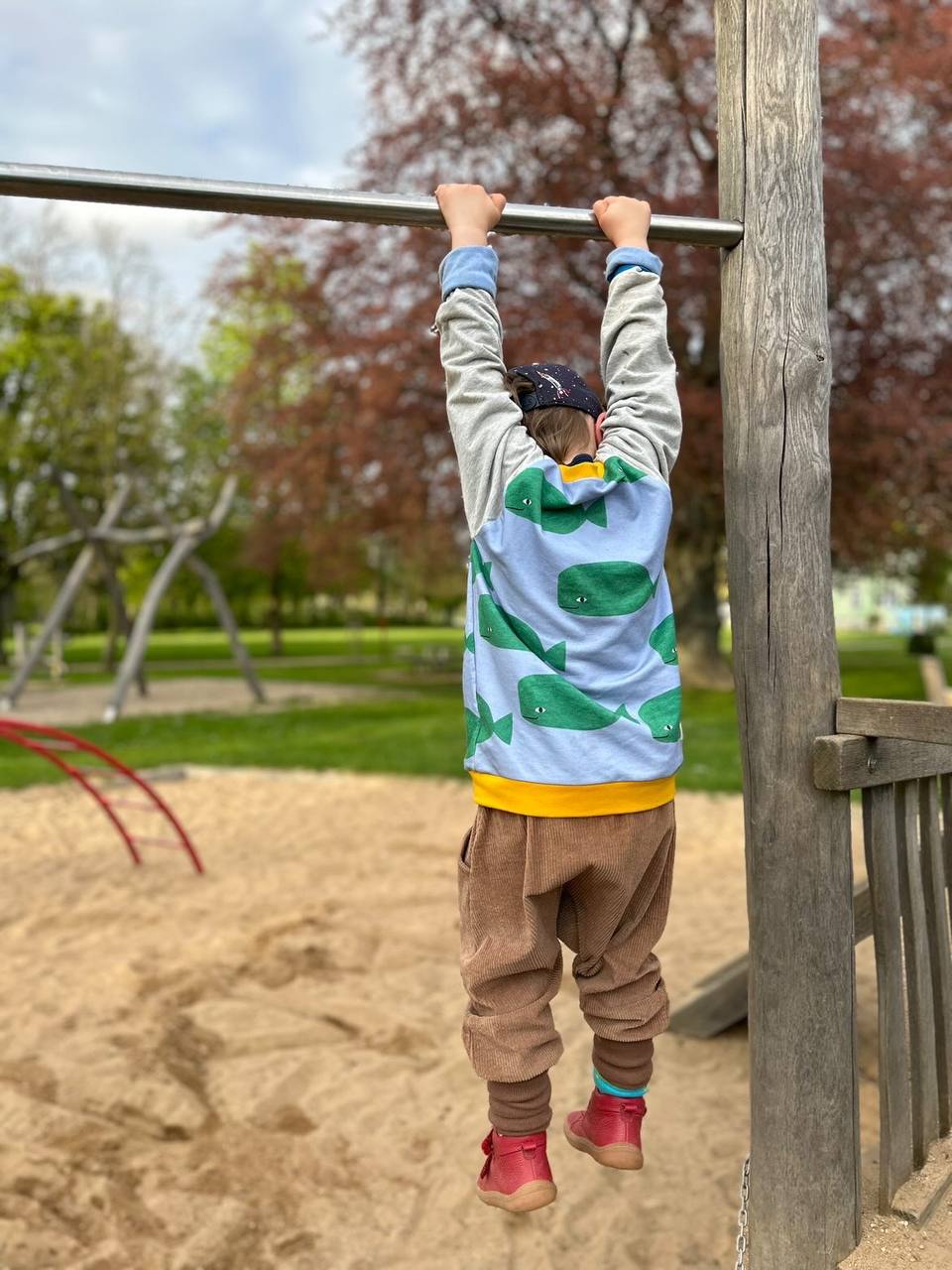 "

Thanks for the sizing advice. Fits perfectly. The sleeves are turned up. We love your sweaters!

"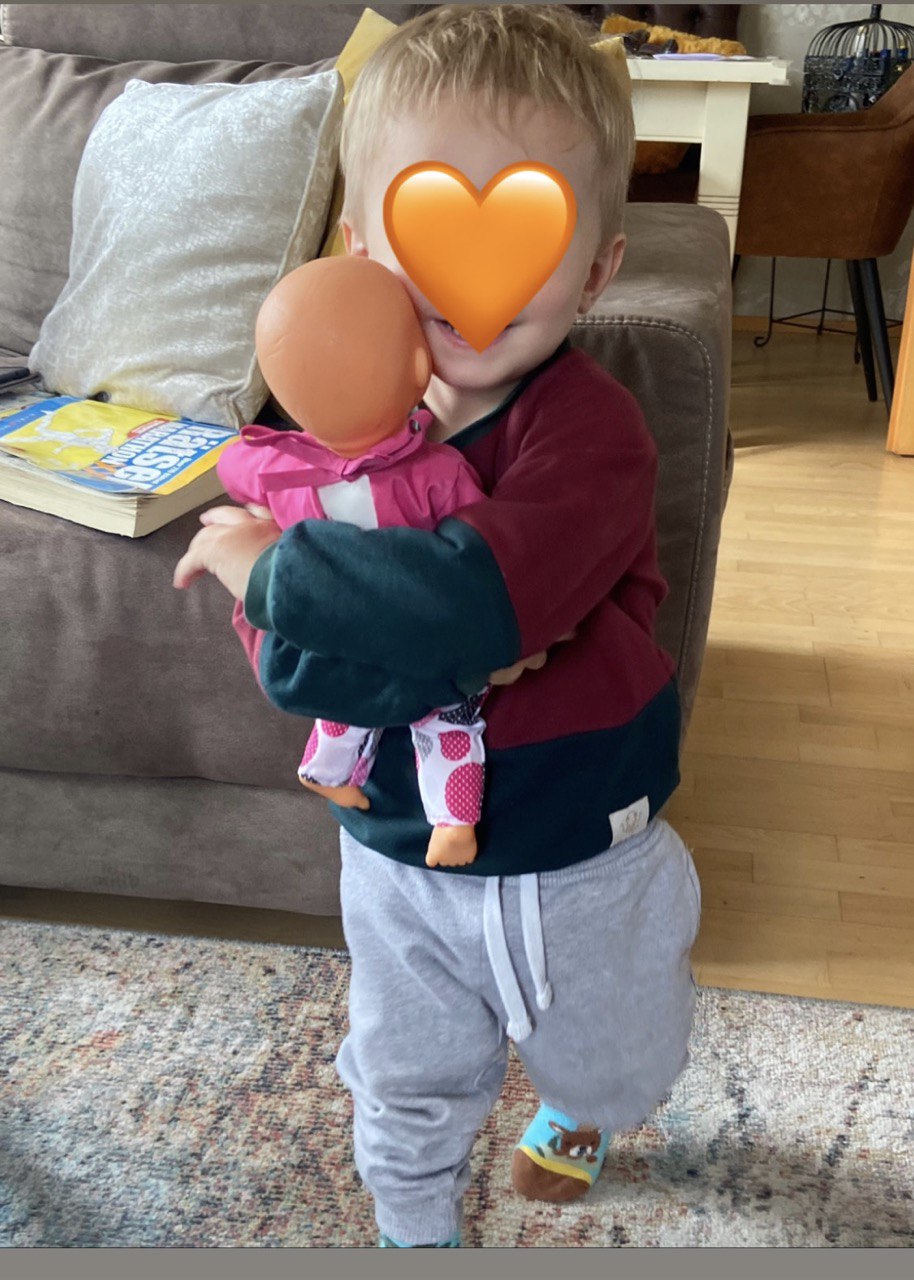 "

We've been following oktopulli since the label was founded. Now that my son has outgrown the 80-98 after 1.5 years, the next size can now move in. Absolute purchase recommendation!

"
The octopus
Slow fashion also means growing with you for a long time!
Clothing often only accompanies children for a few months. They grow out of the conventional cuts far too quickly. The fashion industry reproduces cuts based on visual criteria rather than the needs of the little ones. At Oktopulli we have developed a sweater that offers freedom of movement to discover and accompanies children for a long time. This not only protects the environment, but also your wallet. An octopulli replaces up to four conventional new purchases.
In the following graphic we explain how our clothes grow with you.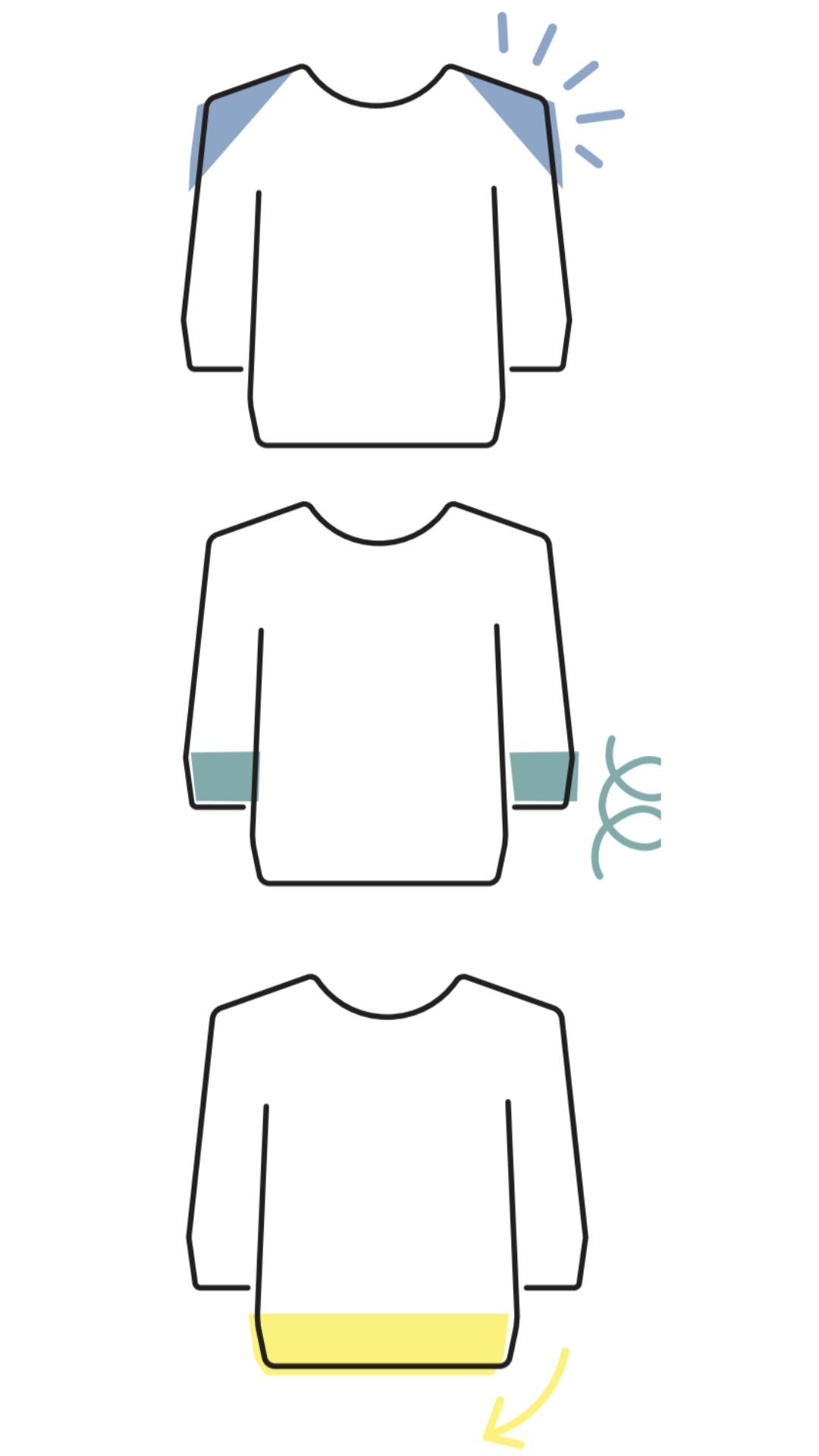 The sleeves of our pullovers can be easily rolled up for the little ones. The beautiful lining made of organic cotton jersey becomes visible. Thanks to the bordered cuffs, the rolled-up sleeves do not lose their support.
We use what is known as raglan sleeves for the shoulders. As a result, there is no seam on the shoulder. This creates freedom of movement and gives room to grow.
Our clothing for the little ones is slightly oversized in length and should be at hip height at the end of the size specification.
We didn't reinvent the world with our cut, but thought it simple, child-friendly and functional.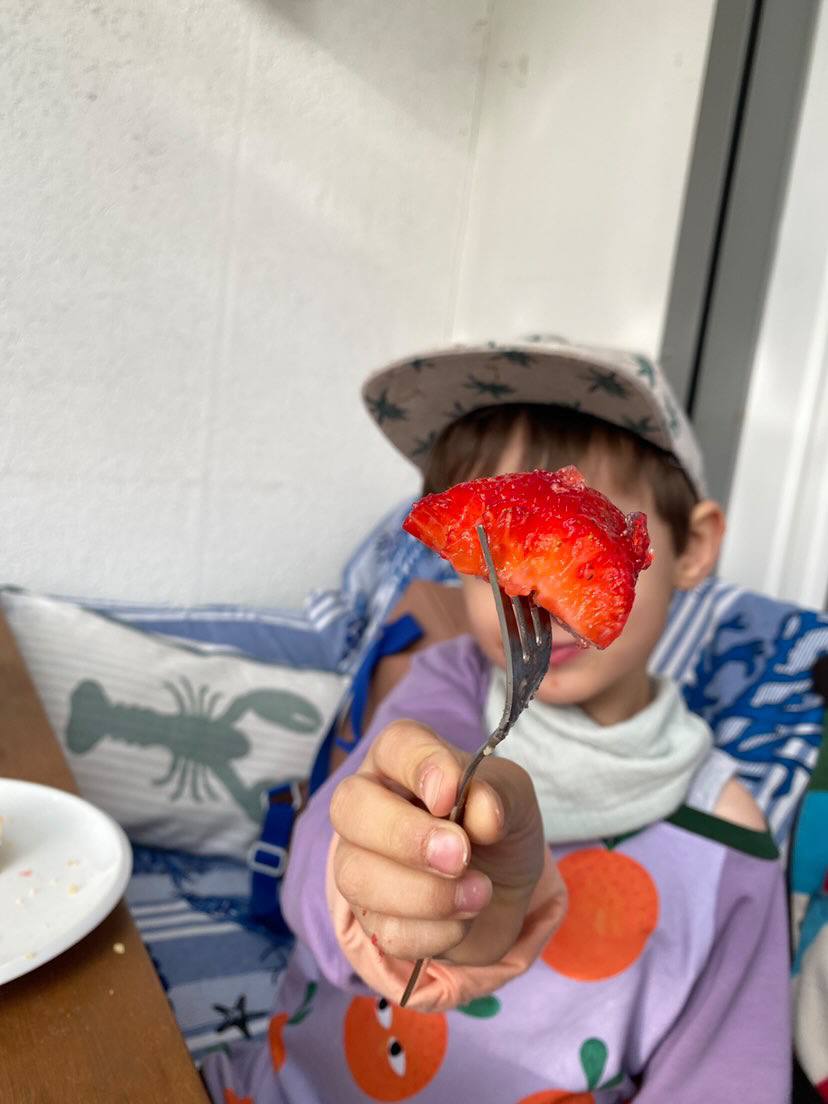 Unser Schnitt kann noch viel mehr!
Hier erfährst du, was wir uns noch alles bei der Konstruktion unserer genderneutralen Schnitte gedacht haben und was wir noch planen.
Browse through our current models
By the way: Our clothing is made in Germany in a resource-saving manner.