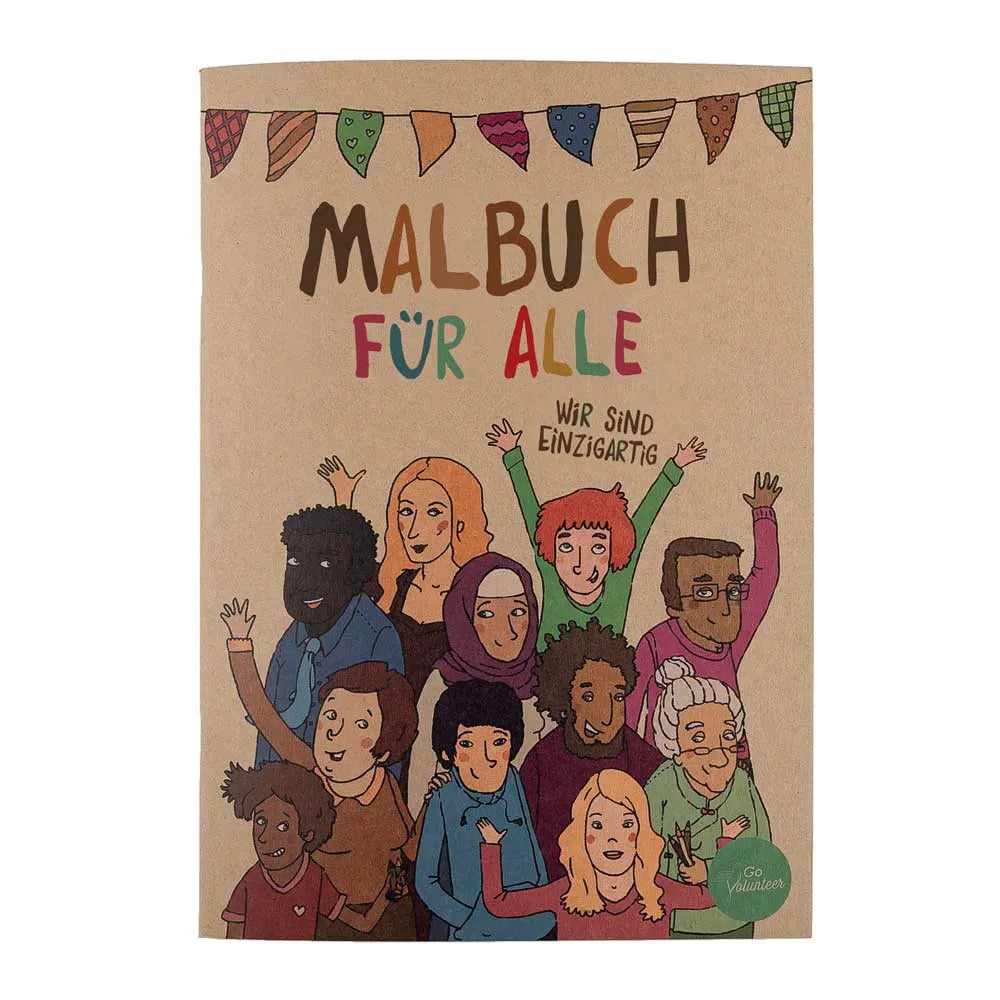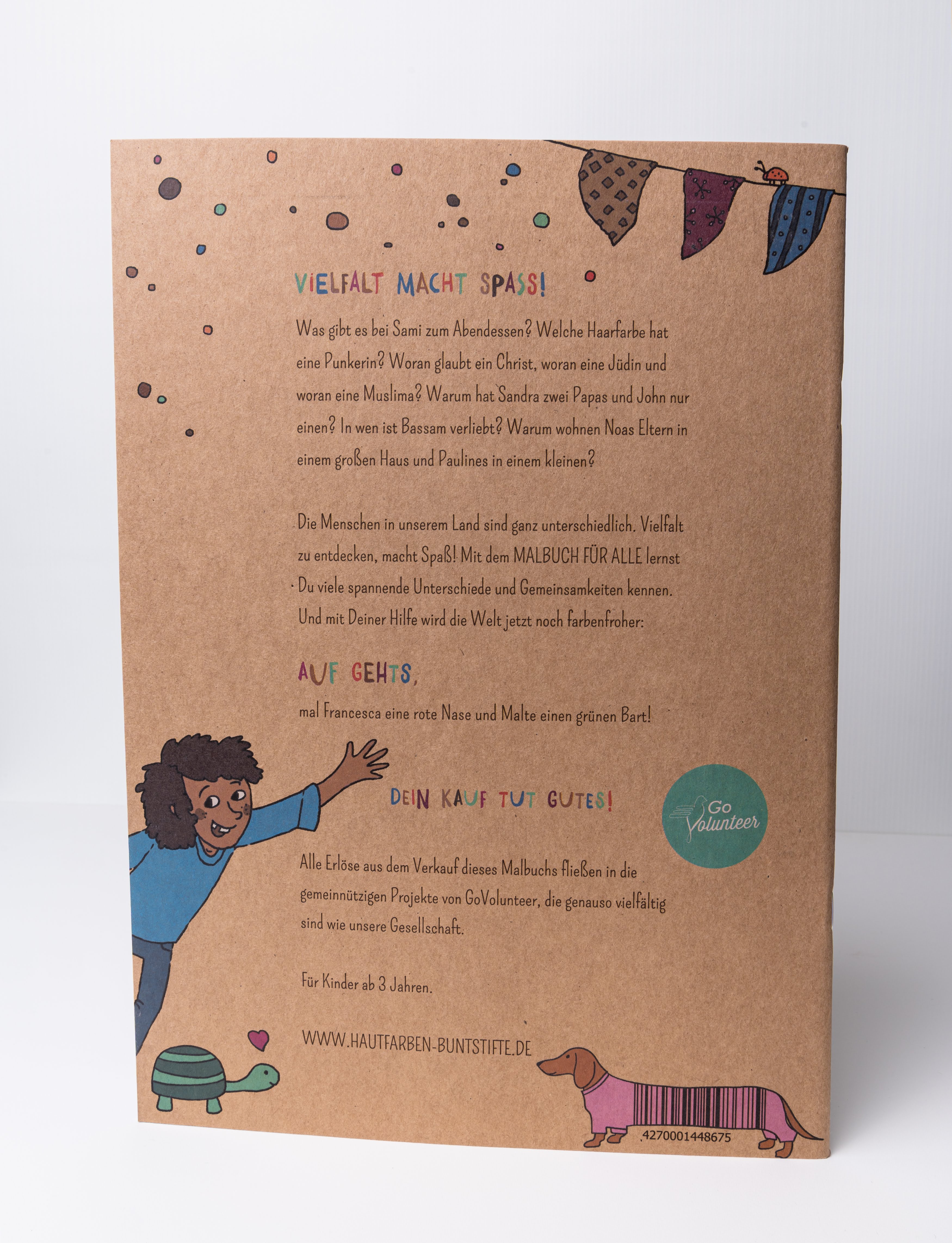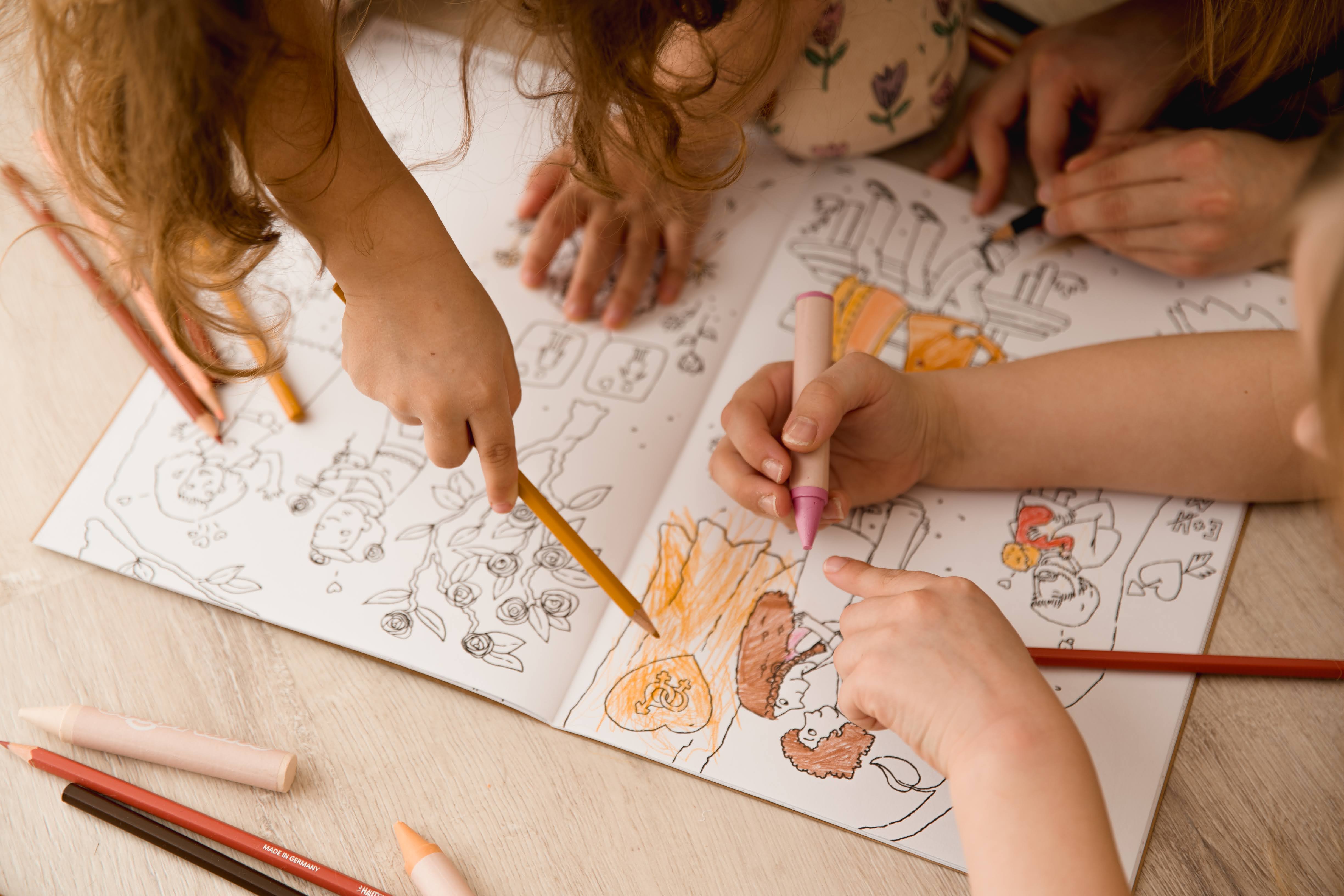 Coloring book for everyone!
inkl. MwSt. zzgl. Versandkosten
People in the world are very different. Discovering diversity is fun! With the "coloring book for everyone" children discover diverse thoughts, get to know forms of faith or love.
✓ Suitable for children from 3 years
✓ Teaches diversity to children in a playful way
✓ Format: 21cm x 29.7 cm
✓ Printed on natural cardboard
All proceeds go 100% INTO SOCIAL PROJECTS by GoVolunteer.


Produkte aus dem Lädchen versenden wir in der Regel in 2-3
Werktagen. Solltest du unsere Kleidung dazu bestellt haben, versenden wir alle
Produkte zusammen, sobald die Kleidung gefertigt wurde.
---
Kostenloser Versand ab 150€
Über Uns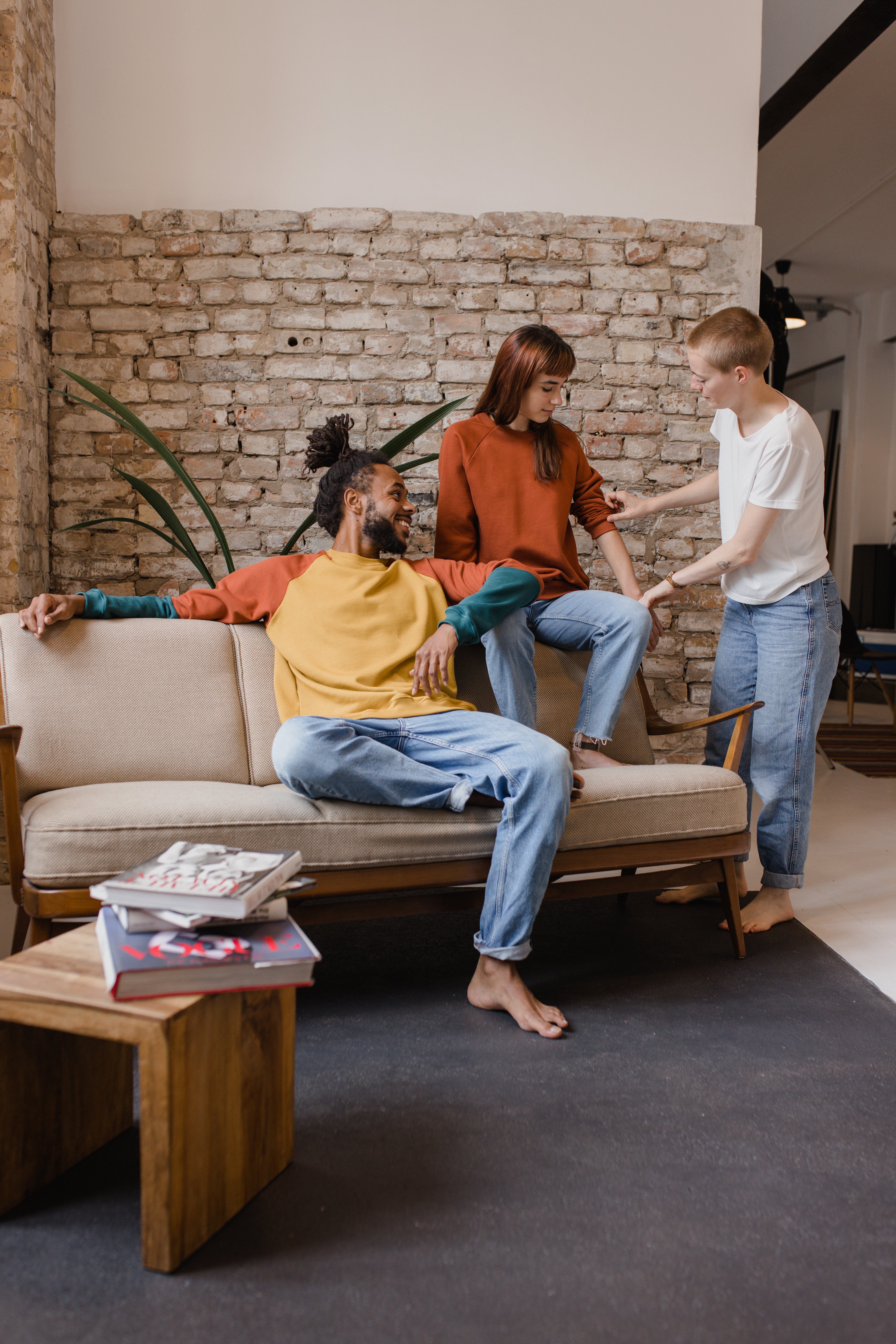 Erfahre mehr über unsere Arbeit!
FAQ
Wie pflege ich Baumwollkleidung richtig?
Wir empfehlen den Oktopulli auf links bei 30 Grad und maximal 800 Umdrehungen in der Maschine oder per Hand zu waschen. Er sollte nicht im Trockner getrocknet werden. Nach dem Trocknen kann der Pulli auf mittlerer Stufe gebügelt werden.
Woher kommen eure Stoffe?
Unsere Kidspullis: Unsere Kids-Pullover sind zum größten Teil aus Secondhand-, Rest- und Überschussware hergestellt. Wir möchten, so gut es geht das verwenden, was es bereits auf dieser Welt gibt. Dabei achten wir beim Einkauf der Stoffe natürlich auf Qualität.
Neu eingekaufte Stoffe: Die Stoffe, die wir neu dazukaufen, werden ausschließlich in Europa hergestellt, sind aus 100% Baumwolle (bio) und unterliegen dem höchsten ökologischen & sozialen Standard.
Wo stellt ihr eure Kleidung her?
Unsere Kleidung wird ausschließlich lokal in Berlin oder bei Kooperationswerkstätten in Deutschland gefertigt. Mit unserer Arbeit schaffen wir mehr Sichtbarkeit für das lokale Nähhandwerk und tragen dazu bei, das Handwerk zu erhalten. 
Kann ich meine Bestellung auch lokal abholen?
Klar! Unsere Werkstatt ist in Berlin Kreuzberg. Du kannst im Check Out später einfach die Option "lokale Abholung" wählen und sparst dir damit natürlich auch die Versandkosten.