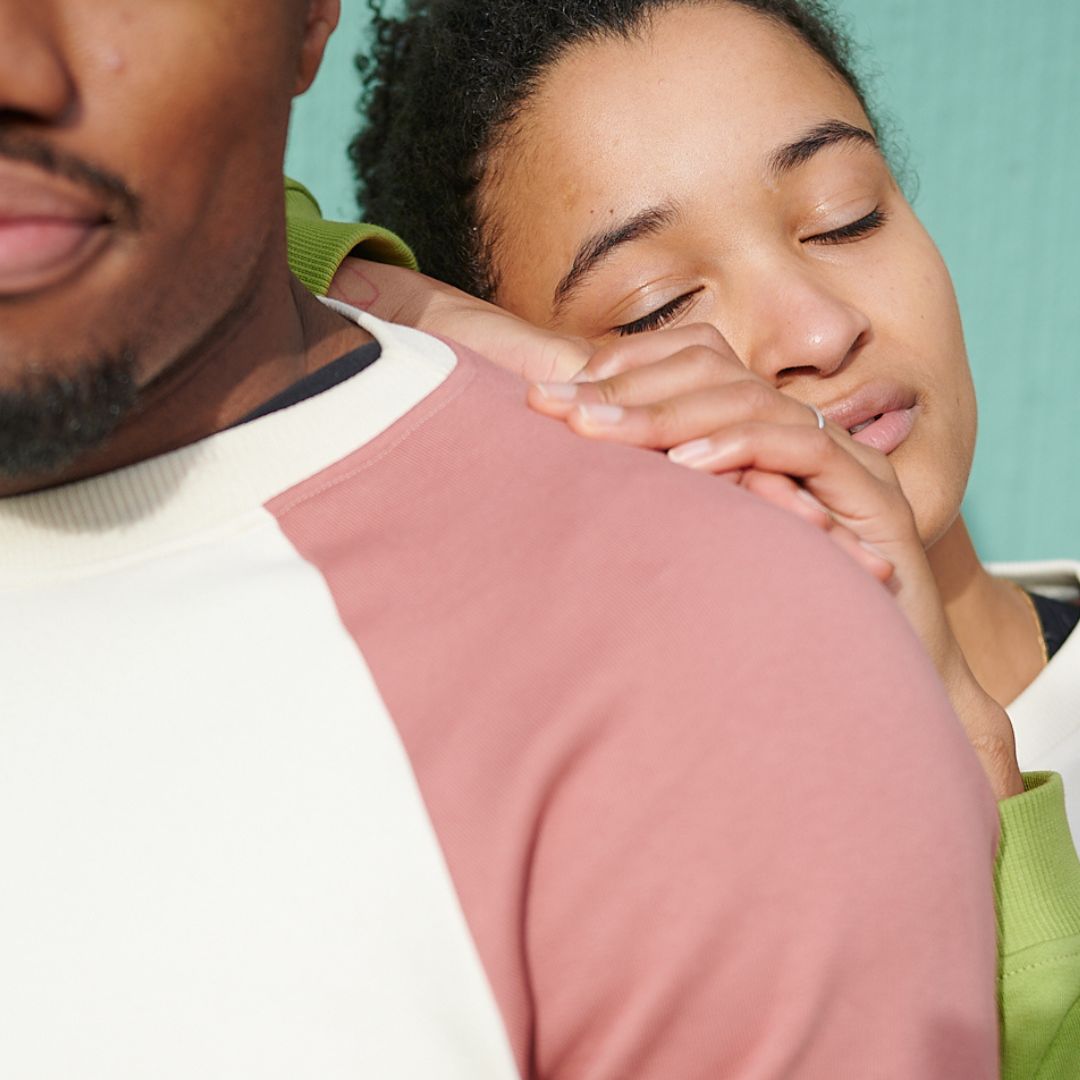 materials
Slow fashion also means resource-saving.
Our kids' sweaters: Our kids' sweaters are mostly made from second-hand, leftover and surplus goods. We want to use what is already available in this world as much as possible. Of course, we pay attention to quality when purchasing the fabrics. All the fabrics we use are made from at least 95% cotton and are OEKO-TEX 100 certified. For the inner lining of the sleeves, we only use fabrics made from 100% organic cotton. Since it is much more difficult to buy haberdashery second-hand or as leftover goods, we buy new cuff fabrics if necessary.
You can find out whether a pullover was made from fabric remnants or from certified (organic) cotton in the respective product description.

Fabrics for our adult collection
In addition to new ways of using substances that are classified as residual and B-goods, other solutions for the production of new goods are also needed for sustainable change in the textile industry. It was therefore the right way for us to establish a hybrid concept with which we can offer new goods in a fair and resource-saving manner and also use materials that are already in the cycle of use in a sensible way. We select the fabrics for our adult collections according to the highest textile standards for you. It is particularly important to us that we know the origin of the processed cotton, that fair working conditions are ensured and that we do not bring any new mixed fabrics with synthetic fibers into the cycle. With this holistic view of the production of clothing, we want to carry octopulli into the future and stand up for transparency and education in our production.
In order to meet our demands for resource-saving production and to reduce the investment costs for each new adult collection to a minimum, we offer an on-demand model. Except for a small stock for our shop, each part is only sewn after ordering. As a slow fashion label, we want to promote a conscious purchase decision - instead of an immediate consumer experience, there is up to four weeks of anticipation.
Discover our sweaters made from 100% fair organic cotton
Featured post
This section doesn't currently include any content. Add content to this section using the sidebar.